The Joyride Blog
Weird Wide Web - An unwanted surprise
─── 15:17 Thu, 04 Aug 2022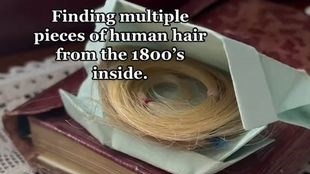 An antique shopping fan has been left gobsmacked after purchasing what she thought was an "innocent" leather-bound book from the 1800s - only to find it was actually hiding a creepy secret.
According to mirror, Christina Dyer said in a viral video that she had bought the small brown book, which was believed to date back to the Victorian era, from someone on the internet, and shared a glimpse at one of the first pages. The page clearly showed that someone had written the date as being 1862, and neat cursive writing also seemed to indicate that the book was addressed to a woman named Julia.
But as Christina delved further into the pages of the book, she made a rather unsettling discovery - as there was human DNA included in the tome in the form of several locks of human hair that had been tucked away inside folded scraps of paper.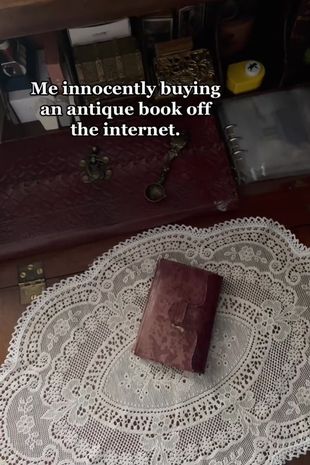 Also Read: Weird Wide Web - Family "flushin" fun time
Each piece of paper was folded into an envelope shape and had names and dates written on the front, all of them dating back to the 1800s. Commenters were quick to point out that at the time the hair was saved, it was common practice to keep pieces of your hair to give to loved ones, or for parents to keep some hair from their child if they had passed away. Read more on this article here.
Weird Wide Web - An unwanted surprise: