Click on the warning image to view this post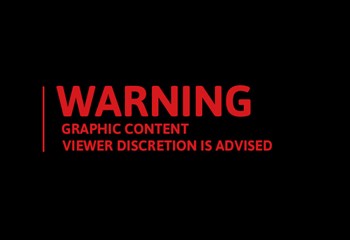 Click on the warning image to view this post
The Joyride Blog
Ian Cameron on The Joyride: "Bheki Cele is there to protect the community"
─── 16:45 Mon, 11 Jul 2022
Disclaimer: This page contains content and language that might be upsetting to some listeners. Content is not suitable for children under the age of 18 years. Listener discretion advised. Views expressed are not those of OFM.
Two weeks ago, video footage immerged on twitter, showing the Minister of Police, Bheki Cele, shouting at Ian Cameron, a citizen who was attending a stakeholder engagement meeting that took place in the Western Cape. Ian joins the show today and tells us the events of the day as well as his reason for being at the meeting and the work he does with Action Society.
Ian Cameron, community policing activist and director of community safety at Action Society, found himself making headlines after he was escorted out of a community meeting after have a war of words with Minister of Police Bheki Cele. In an interview with biznews, Ian mentions that he was the 13th speaker on the day, informing the minister about the reality of what the community goes through on the daily. Directed to the minister, Ian said the following: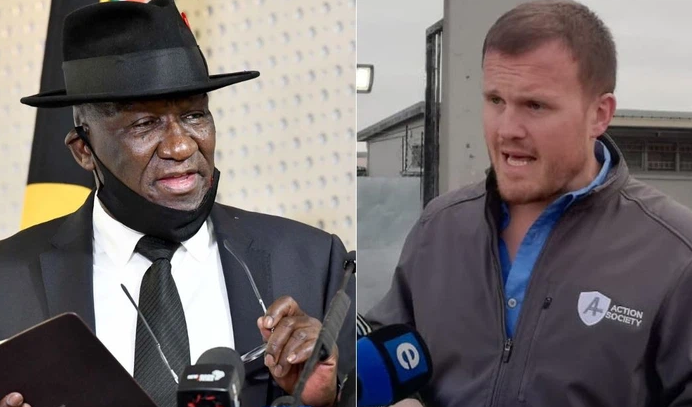 "I'm tired of the excuses and I'm tired of you making this a political thing. I want to graciously invite you to come and patrol without a bodyguard, without a grand car, in normal clothes with this community tonight to get the sewage on your shoes that they patrol through."
To which the minister replied, "You regard me as a garden boy,". As he tried to defend himself, Ian was then shouted at by the minister, before being escorted out of the meeting by some police. Read more on this story and why we decided to get in touch with Ian by clicking here.
Since the incident, Ian has laid crimen injuria and assault charges against the minister. The minister has also revealed why he told Ian to "shut up"
Video: News24 YouTube
Also Read: Cele 'signed off' R47 million World Cup tender
Ian Cameron is director of community safety at Action Society, which according to its website, is a;
"civil rights organisation that was established in 2019. This non-profit company with PBO status acts in the interest of the public through active advocacy for policy change. We work within the community to fight for a reformed justice system, holding government accountable for failing to protect South African citizens. Action Society is driven by the purpose to give a voice to the voiceless.".
The Kiffness does it again!
On a bit of a lighter note, popular South African electronic artist and parody creator The Kiffness has done it again! As he has done before with "When People Zol", The Kiffness has now remixed the video of minister Bheki Cele and his outrage towards Ian Cameron.