News
Hier is van jou hoof landboustories op OFM
─── ELSABÉ RICHARD 05:00 Fri, 29 Jul 2022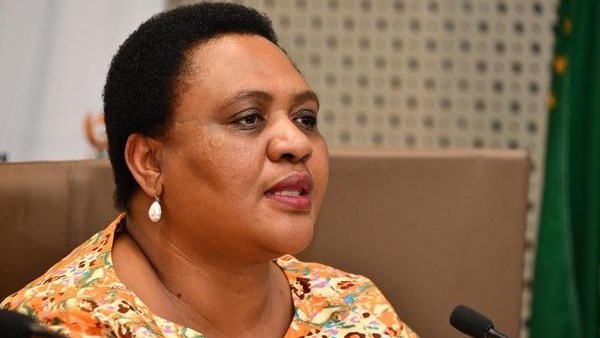 Ons kyk nou na jou week in die landboubedryf. OFM-nuus se Elsabé Richard-May lig nou die hoofstories op OFM vandeesweek uit.
Sien onderstaande PODCAST
Collaboration between farmers, the farming communities and the police is needed to ensure the safety of these communities. This is according to Minister of Agriculture, Thoko Didiza, who attended the funeral of the seven people who were killed on the farm Lismore outside Kestell in the Free State. The funeral was held on Saturday at the Kestell Multipurpose Centre. At the event, Didiza highlighted the importance of communities working with the police on an ongoing basis, and for them to provide necessary information that will enable the police to intervene swiftly. Two suspects were arrested outside the Bohlokong township at Bethlehem, within 24 hours after the crime was reported on Friday 15 July. They are expected to reappear in the Kestell Magistrate's Court on 14 September. This follows after they abandoned their bail application in the same court on 20 July. They remain in police custody.
Die Rusland/Oekraïne-konflik gaan voort om onsekerheid in landboumarkte te saai. Dié twee lande het Vrydag 'n uitvoerooreenkoms onderteken, wat tot groot verligting gelei het, maar daar het Sondag mediaberigte ontstaan oor 'n aanval by die Odessa-hawe, wat graanuitvoer kan bemoeilik. Heleen Viljoen, 'n landbou-ekonoom by Graan SA, sê die ooreenkoms tussen Rusland en die Oekraïne, wat in Turkye onderteken is, sou die uitvoer van grane deur die Swartsee-hawens bewerkstellig. Dit sou ook toegelaat het dat graanuitvoer oor 'n tydperk van vier maande kon plaasvind, wat weer aan die einde van die tydperk hersien sou word.
The Northern Cape Department of Agriculture has warned that the threat of a possible outbreak of foot-and-mouth disease (FMD) is still present in the province. The department's spokesperson, Zandisile Luphahla, adds that following the outbreaks of FMD in the North West and the Free State, the Northern Cape placed its officials on high alert and conducted targeted surveillance at known places of animal congregation. He says MEC Mase Manopole urges farmers in the province to maintain their vigilance.
AND
President Cyril Ramaphosa sê die Oekraïne-graankrisis moet dien as 'n wekroep vir Afrika om selfstandig te word in die vervaardiging van graan en kunsmis. Rusland se inval in die Oekraïne in Februarie het verhoed dat miljoene ton Oekraïense koring en ander graan die land se hawens verlaat, wat vrese vir wêreldwye tekorte laat ontstaan. Oekraïne en Rusland is twee van die wêreld se grootste graanprodusente. Ramaphosa het gesê die onlangse graanvoorraadknyp moet Afrikalande aanspoor om voedselproduksie te bevorder om invoer te verminder. Hy het ook gesê Afrika moet begin om sy eie kunsmis te produseer.