News
Agri SA reacts to Ramaphosa's proposed electricity plans
─── ELSABÉ RICHARD 05:30 Thu, 28 Jul 2022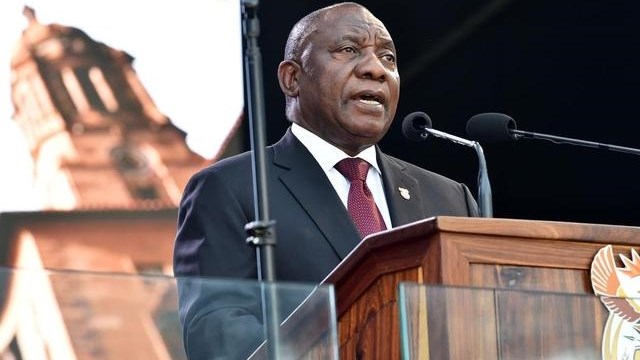 This week President Cyril Ramaphosa announced plans to tackle the country's electricity crisis.
The proposed interventions include tabling special legislation in Parliament to address the legal and administrative obstacles to new generation capacity for a limited period.
See PODCAST below
Eskom implemented scheduled blackouts in July, which yet again gave rise to South Africans voicing concerns about the economic impact of load-shedding.
Kulani Siweya, an agricultural economist at Agri SA, says that even though the organisation welcome's the president's interventions, it marks the proposed plans as hollow without immediate actionable steps.
ALSO READ: Ramaphosa outlines plans to deal with energy crisis
He says Ramaphosa's announcement of the removal of some of the restrictions that have been put in place when it comes to having renewable energy players coming into the system, is welcomed. However, he adds that Agri SA is still concerned as there is no clarity as to how these plans will impact the agricultural sector.
"An estimated 25% of the country's food production is reliant on irrigation and energy-intensive industries. Alleviating load-shedding is therefore a vital concern for the agricultural sector. The implementation of the president's plan will thus be crucial to ensuring South Africa's food security.
LEES OOK: Eskom se beplande tarief vir sonpaneel-energie raak landbou só
"Of prime importance for relieving the burden of load-shedding on the sector, is the removal of the 1MW limit on embedded generation in the sector. This limit has made it uneconomical for the sector to invest in power generation and there is no reason why the 100MW generation cap should not have been previously extended to the agricultural sector.
"The sector has the ability to significantly ramp up generation, but government must remove all unnecessary restrictions in order to unlock private capital investment in energy generation for the sector," says Siweya.
Other proposed interventions announced by Ramaphosa include:
Improving the performance of Eskom's existing fleet of power stations;
Accelerate the procurement of new generation capacity;
Massively increase private investment in generation capacity;
Enable businesses and households to invest in rooftop solar; and
Fundamentally transforming the electricity sector and positioning it for future sustainability.
Meanwhile, Siweya adds that the organisation will work hard to ensure that the agricultural sector also contribute to the alleviation of the electricity crisis in South Africa. He however states that in order for the sector to do this, government will have to take the necessary steps, without delay, to enable the sector to play its part.