The Global Citizen happened!
The likes of Beyonce, Ed Sheeran, Pharrell Williams were in the country.
While in SA for the Global CitizenFestival: Mandela 100, The Daily Show host Trevor Noah made a stop at his grandmother's house in Soweto with his camera crew,taking the time to interview her about what it he was like as a child.
U2 rocks on!
Irish rock band U2 topped the 2018 Forbes magazine list of the highest-paid musicians thanks in part to the group's successful "Joshua Tree" world tour celebrating their classic 1987 album.
That tour helped the band collect $118 million in pre-tax earnings from June 1, 2017 to June 1, 2018, the magazine said. The performances featured well-known hits from "The Joshua Tree" album including "Where the Streets Have No Name," "With or Without You" and "I Still Haven't Found What I'm Looking For."
The band's earnings also included revenue from a new tour,"Experience + Innocence."
British band Coldplay finished second on the Forbes list with$115.5 million, mostly from its "A Head Full Of Dreams" tour.
Billions of streams helped 27-year-old British singer Ed Sheeran finish third with $110 million. He was followed by Bruno Mars with $100 million and Katy Perry with $83 million.
Gert shines!
Gert-Johan Coetzee once again had the chance to shine by designing an outfit for a major international celeb.
The star, who recently dressed Beyoncé's father when he was in South Africa, had the opportunity to create a gown for TV mogal Oprah Winfrey.
The flowy dress was worn by Oprah during her appearance at the Global Citizen Festival: Mandela 100.
"Ms. Winfrey @oprah in a golden yellow Gert-Johan Coetzee kaftan @glblctzn," Gert wrote on Instagram, sharing a clip of Oprah on stage at the event.
In the days leading up to Global Citizen Gert also shared a few pics of himself meeting with Oprah, hinting that he was in the process of making something for her.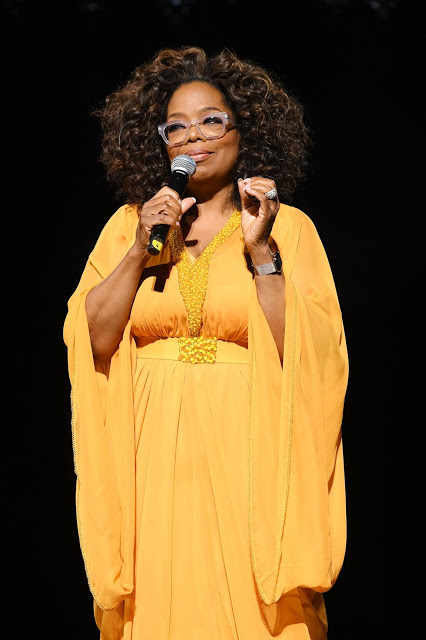 New song alert!
Over 50 well-known musicians came together to celebrate the life and work of Johnny Clegg and recorded a special version of his 1993 hit song, "The Crossing".
This song features artists such as Karen Zoid, Karlien van Jaarsveld, Kurt Darren, Laudo Liebenberg, Lira, Majozi, Mike Rutherford, Corlea, Dave Matthews, Peter Gabriel, Craig Lucas and Clegg's son, Jesse.
More bulletins here: https://iono.fm/c/2161
Till next week :*