Are you ready for something exhilarating?
The Girlfriend Experience is a steamy American TV series about Christine, a law-firm intern who becomes a high-end escort.
Executive produced by Oscar winner Steven Soderbergh, the show's lead star is the Golden Globes nominated actress, Riley Keough.
Riley, who happens to be Elvis Presley's eldest grandchild, spoke about her challenging role
Was this a difficult role?
I definitely thought it was going to take a bigger tax on me than it did in terms of emotional damage. I thought it was going to be some traumatic experience I wasn't going to be able to bounce back from for six months, like, 'Oh my god, I'm playing a prostitute.' But the funny thing is she's not an emotionally damaged character. I think she's very happy. So I actually found that it was very easy.
Here's a piece of the sizzling trailer from Season 1...
Miss World just around the corner
On 8 December 2018, beauty queens from around the world will take to the stage for the 68th annual Miss World competition.
Taking place in China for the second year in a row, contestants will spend an entire month prepping for the big night. A task which former Miss South Africa Adé van Heerden says she found challenging at times, having taken part in the competition herself in 2017.
Speaking at the official send-off for Miss World South Africa 2018 Thulisa Keyi , Adé described what it was like packing up and moving to East Asia for a month.
"China is probably, in terms of culture, completely different to South Africa," she said, jokingly advising that Thulisa have a few protein bars available as the local cuisine may take some getting used to.
Goodluck Thulisa!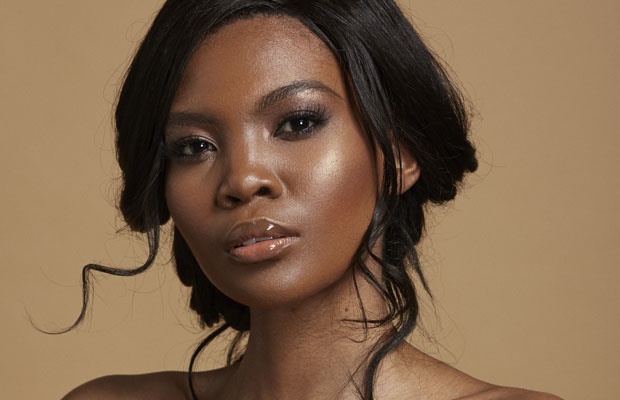 A new judge for The Voice South Africa
One of strongest female voices and successful songwriter in the local music industry, gospel and pop music star Riana Nel, will take a seat in one of The Voice SA's famous red chairs when the cameras roll for season 3's pre-recorded Blind Auditions later this month.
"We're blessed and excited to have Riana on our panel of coaches for season 3," says M-Net's Head of Publicity, Lani Lombard.
"She is sweet, down-to-earth and friendly, but don't underestimate her competitive spirit, commitment and conscientiousness. She did an excellent job as Lira's co-coach in season 2 and is bound to give season 3's rival coaches a run for their money."
Have fun Riana!
New film alert!
Afrocentric, inherently cool feature film Riding with Sugar has started shooting in Cape Town and promises to be a visual masterpiece. Written and directed by awarded filmmaker Sunu Gonera, Riding with Sugar is a coming-of-age, feel-good story about a young refugee who, despite many setbacks, finds his way, finds love and a chance to create a better life in Cape Town.
In true Sunu style, the film will have an unique African aesthetic with powerful, visually rich scenes and an undercurrent of passion and true grit.
With a British, Kenyan, Nigerian and South African cast, its highly anticipated 2019 release promises to be huge in SA, the continent and internationally.
Synopsis: Once a scholarship student with a great future, Joshua (Charles Mnene, UK) dreams of winning a BMX cycling championship as a means to finding a better life, but fate intervenes in the form of an accident that shatters his knee. He is given shelter and a job by Mambo (Hakeem Kae-Kazim, UK) who houses refugee teenagers from all over Africa.
"Making this film has been a dream for me since I first returned to South Africa from the States five years ago," says Sunu. Coming back rebooted my directing career and ignited the deep love for my continent and a passion to tell our African stories, our way. It helped me discover my voice as a filmmaker."
The Spice girls are back...
The Nineties have come calling again, as the Spice Girls are reportedly reuniting for a UK tour in 2019.
According to The Sun, the pop group will return with a 13-date tour of the UK culminating in a three day stint at Wembley stadium. The reunion is being masterminded by music mogul and Pop Idol creator Simon Fuller.
The group, however, will be one spice short, as Posh Spice – Victoria Beckham – has reportedly refused to join the reunion tour.
Beckham hasn't ventured into singing territory since the 2012 London Olympics closing ceremony, when the group reunited to perform a medley of hits. Instead, she now focuses on her career as a designer.
However the rest of the group have jumped at the opportunity for a reunion tour, which will reportedly earn the women £12 million each if the tour sells out.
Throwback!
More juiciness next week. Check us out here as well: https://iono.fm/c/2161
Till next week :*