Meghan's father is at it again
Thomas is reportedly looking to hire a legal team to force the Duke and Duchess of Sussex to let him see his grandchild.
Thomas Markle is said to be desperate to reconcile with his daughter before she gives birth.
Royal sources say the 74-year-old grandpa-to-be has spoken of his "rights" to see the new royal baby, seeing as the tot will be part of his family too, The Sun reports.
"The palace is acutely aware of what problems could lie ahead with Thomas. He strongly believes the baby should be as much a part of his life as they will be Prince Charles'," a source told Mirror.
"Thomas says the Markle blood will be as much in the child' veins as the 'blue blood' of the royals and he has 'rights'. He admits making mistakes but with Meghan pregnant, he's desperate to heal the rift.
He's also contacted the Archbishop of Canterbury, Justin Welby , who married Prince Harry and Meghan, in a bid to help him mend his relationship with his daughter, Daily Mail reports.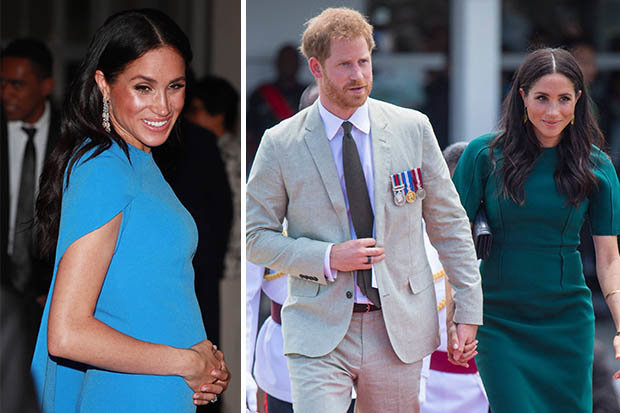 Life is good for Demi!
Demi Moore was named woman of the year at the Peggy Albrecht Friendly House's 29th Annual Awards Luncheon recently and she took the opportunity to get candid about her own recovery.
Friendly House offers a "safe, structured and supportive home-like environment" for women recovering from substance use, according to its website. During her acceptance speech at The Beverly Hilton in Beverly Hills, California, the actress, 55, explained why the non-profit's mission strikes a chord with her.
"I feel like there are defining moments in our lives that shape who we are and the direction we go, and early in my career, I was spiraling down a path of real self-destruction, and no matter what successes I had, I just never felt good enough," explained Moore, who noted that she was "grateful" for her supportive daughters with ex Bruce Willis, Rumer, 30, Scout, 27, and Tallulah, 24.
"I had absolutely no value for myself," Moore continued. "And this self-destructive path, it very quickly … brought me to a real crisis point. And it wasn't clear at the time the reason — maybe it was divine intervention — but two people who I barely knew stepped up and took a stand for me, and they presented me with an opportunity."
Moore went to rehab for drug and alcohol addiction in the mid-1980s. In January 2012, after months of partying and drastic weight loss, Moore collapsed into convulsions at her L.A. home and was hospitalized before going to rehab for addiction and an eating disorder, sources told PEOPLE magazine at the time.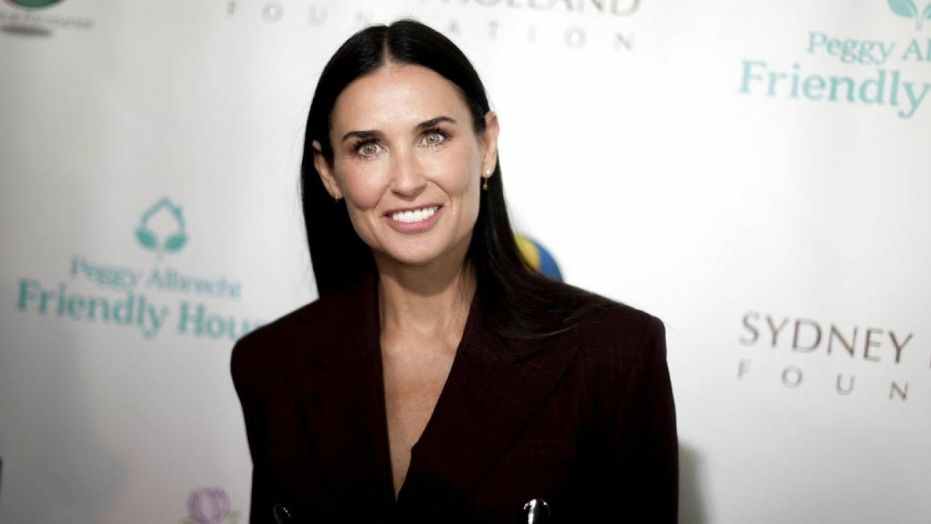 Local comedian Stuart Taylor is back
It's been three years since his last one-man show, but SA comic Stuart Taylor says he's ready for the challenge.
Chatting to The Juice about his new production, Funny You Should Say That, the star explains that the show takes "a comical look at the things you can and can't say, and kind of questions the boundaries of what makes it okay for comics to say things when the general public can't".
"I think what sparked it is people get into so much trouble on social media for saying inappropriate things, using words that they must not use. You hear those stories daily, and I was going, 'how is it that you don't understand what you can and can't say'.But then, is it right for me as a comedian to say that? Because I do get away with saying some outlandish things," he adds.
Source: The Juice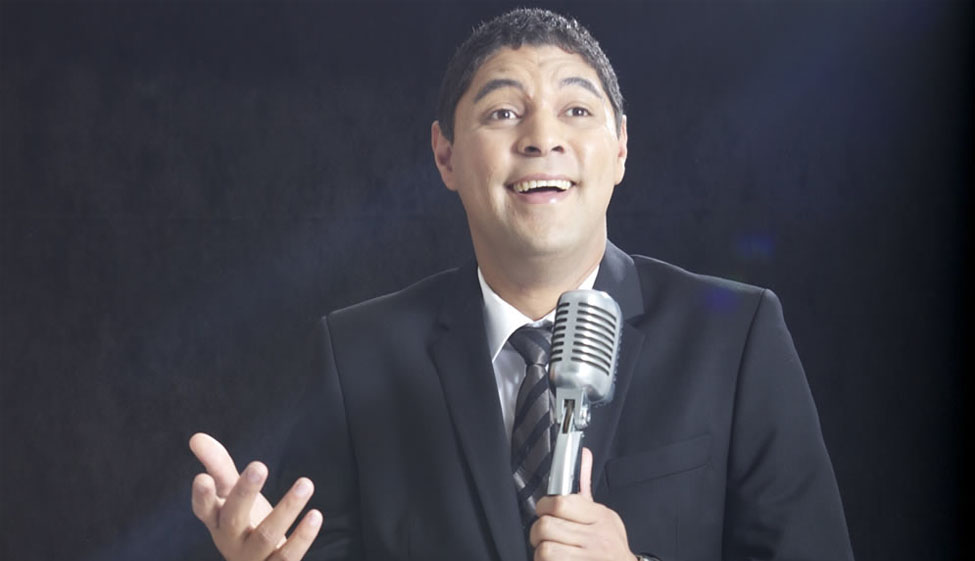 Justin finally tells us the truth about 'cry me a river'
Almost immediately after splitting with Britney Spears, Justin Timberlake grabbed a pen and started writing. Within two hours, "Cry Me a River" was born.
In his new book, "Hindsight: And All The Things I Can't See in Front of Me," Justin doesn't name Britney by name, but he reveals that the song was written after a 2002 breakup, which is when he and the pop princess split.
There have been reports over the years that imply that Britney was unfaithful to Justin, which he also hints at in the song.
That all seems to be water under the bridge for Justin, as he is now married to Jessica Biel.
Jessica, whom he married in 2012 after several years of dating,"changed me. She changed my life," he wrote.
The two share 3-year-old son, Silas.

Highest paid TV actors and actresses
A report published by Variety reveals just how much TV's top stars earn per episode, along with details of each show, what network or streaming service it airs on and what genre it is.
Skyfall's Javier Bardem is the highest-paid actor overall, raking in $1,2 million (R17 688 420) an episode, according to the publication.
Tied in second place are Reese Witherspoon and Jennifer Aniston who'll both earn $1,1 million (R16 212 955) an episode for their upcoming as-yet-untitled Apple dramedy.
Here's what some of the other earn:
The Walking Dead's Norman Reedus and The Handmaid's Tale's Elisabeth Moss each earn $1 million (R14 759 450) an episode.
Julia Roberts and Steve Carrell will both rake in $600 000 (R8 851 074) an episode – Julia for her upcoming Amazon series Homecoming, and Steve for his as-yet-untitled upcoming drama show for Apple.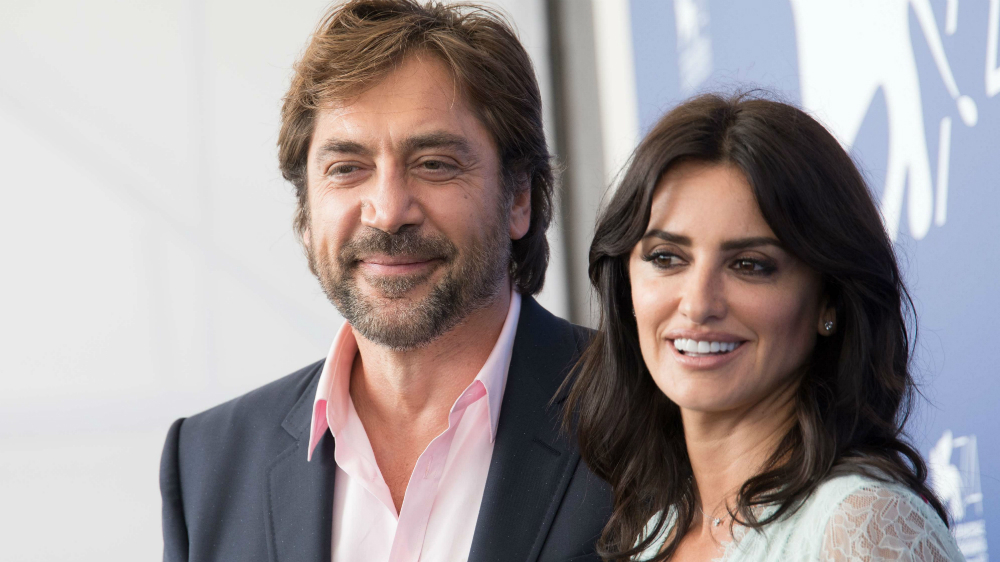 Loving the gossip. More here --> https://iono.fm/c/2161
Till next week :*