The championships took place from 1 to 4 August and they seek to help develop junior athletes in their respective sporting codes as they aspire to become elite athletes.
The first of the two representatives from the Free State is 19-year-old Arina Nicolaisen from Bloemfontein, who brought home the gold medal in the female under 20 T38 800-meter running category for athletes with Cerebral Palsy. She also broke the 2001 Senior World Record in this category as she finished her run with a time of 2 minutes, 35 seconds and 83 milliseconds. She tells OFM News that the victory is still surreal to her, especially because she suffered an injury earlier this year.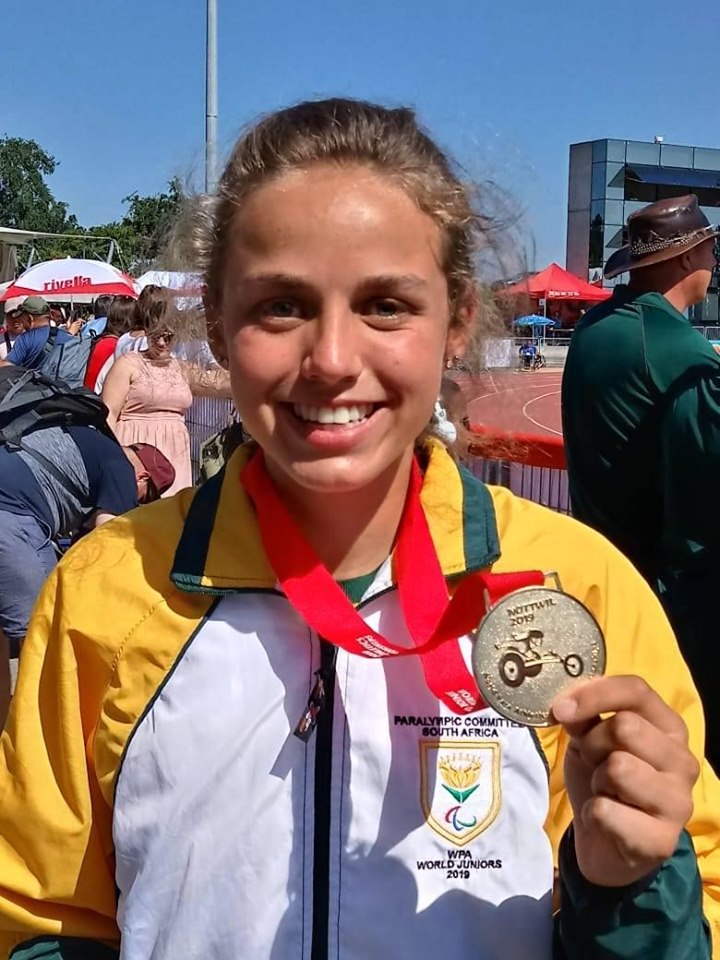 Meanwhile, 19-year-old Lekhehle, who hails from Reddersburg, about 69 kilometres from Bloemfontein also says he is excited about his win, which is a silver medal in the men's under 20 high jump event. The category he was competing in was the T42 under 20 male category, which essentially caters for athletes competing without prosthesis affected by limb deficiency, leg length differences, impaired muscle power or impaired passive range of movement.
Lekhehle himself is a below-the-knee amputee and lost his lower leg twelve years ago, following a freak accident at a friend's home while he was playing with friends.
Speaking to OFM News earlier this morning, Lekhehle says he is excited about his victory and hopes to get chosen for next year's Paralympic Games, which will be held in Tokyo. "I came second with a height of 1,62 meters. I was excited because this was my first international sporting event and I did well in it. What I am hoping for now, is to compete in the Senior World Championships, the 2020 Paralympic Games which will be held in Tokyo, as well as a few other continental and local games," Lekhehle says. While he hopes to be among the team chosen to represent SA at the Tokyo games next year, which will be his debut at the Paralympic Games, Lekhehle says the ultimate decision lies with the team in charge of selection.
Nicolaisen and Lekhehle were joined at the Championships by Physiotherapist, Magda Wessels, as well as the team manager, Deidre van den Heever, who were both also a part of the South African contingent at this year's games.
Meanwhile, the MEC of the Sport, Art, Culture, and Recreation, Limakatso Mahasa, last week issued a statement congratulating the two athletes on their accolades. "The Department is proud of all athletes that are groomed within our sport development programmes to compete at global platforms. This proves that our efforts to grow the sport in the province are bearing fruit. We will continue to create opportunities for many other young people through institutions such as the Free State Sport Science Institute," Mahasa said.
The Junior World Championships were first launched by the International Paralympic Committee in 2017 and the first games were previously also held in Notwil, Switzerland. This year's games were held under the theme "Face the Challenge" and saw Para-athletes aged from 14 to 19 years old competing against each other with the aim of getting a step closer to their dreams of participating in the Paralympic Games.
OFM News