Bloemfonteinkampus - Universiteit van die Vrystaat
#KomOnsFees!
18 – 22 Julie 2017 is dit weer tyd vir 'Een Fees – Baie Stories' wanneer die Vrystaat Kunstefees plaasvind op die Bloemfonteinkampus van die Universiteit van die Vrystaat.
OFM saai ook regstreeks uit vanaf die feesterrein, Donderdag, Vrydag (13:00-16:00) en Saterdag (09:00-13:00). Kom loer in by die buite uitsendingseenheid, ontmoet Cyril Viljoen, Shandor Potgieter of WR van der Merwe, onstpan 'n oomblik, neem 'n kiekie en kyk hoe jy dalk R1000 kan los slaan met die OFM klank promosie.
Skakel in op OFM vir onderhoude met die kunstenaars en als wat jy moet weet oor die fees. Die feesprogram het dié jaar weer vuurwarm produksies om jou te help vergeet van die ysige winterbyt, soos hierdie in die OFM-Albert Wessels-ouditorium:

PACE 2017 Voorsmaak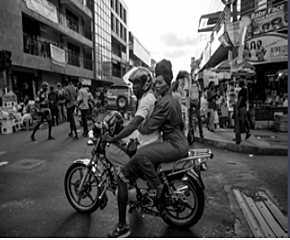 Kunsbespreking/netwerksessie
Prys: Gratis
Hierdie geleentheid is die voorloper van 'n groter projek van die Vrystaat Kunstefees, in samewerking met die National Arts Council of South Africa. Die PACE 2017 Voorsmaak is 'n tweedaagse ondersoek van interdissiplinêre kuns in Afrika. Dit skep ook 'n platform waar werk uit Afrika aan nasionale sowel as internasionale vervaardigers, kunstenaars, aankopers, aanbieders en die breër publiek blootgestel kan word. Die PACE 2017 Voorsmaak behels (onder meer) Saterdag-werksessies deur internasionale deskundiges oor befondsing vir projekte en internasionale kunsafrigting (Gwendolyn Tietze); voorlegging en skakeling (Nike Jonah); werksessie-standpunte en interdissiplinêre kuns (Erwin Maas). Op die Sondag behels die program 'n Speeddating voorleggingsessie en 'n Lang Tafel PACE-bespreking.
Tye: 15 Jul 13:00-17:00, 16 Jul 10:00-17:00


Ekstra chromosome is nie cool nie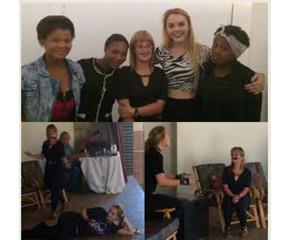 Drama (Ouertoesig)
Prys: R100
Tydsduur: 60 minute
Taal: Afrikaans
Teks: Ilne Fourie
Regie: Petro Müller
Met: Shéri Brynard, Ane van den Berg
Dit is 10 jaar later. Maryke is 'n tipiese tiener en haat elke oomblik saam met haar "nie cool" en gestremde tannie. Sy voel sy is haar babysitter. Libby moet dan aan haar probeer wys dat sy meer volwasse is met veel meer lewenskennis ten spyte van haar beperkinge. Ekstra chromosome is nie cool nie is die opvolg van verlede jaar se vrynge-treffer Die hemel het 'n chromosoom laat val. En net soos die vorige toneelstuk is dit gevul met empatie, lag met 'n traan, versoening, vrese en aanvaarding van verskille.
Tye: 19 Jul 14:00, 20 Jul 15:30, 22 Jul 10:00
Hedda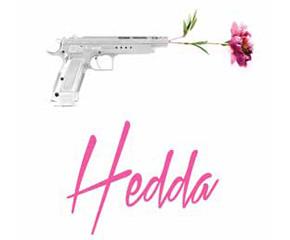 Drama (No under 16, VPL)
Cost: R80
Duration: 90 minute
Language: English
Script: Henrik Ibsen
Director: 1 Timothy 4:12
With: No one famous enough worth mentioning
Girls play with dolls, Hedda plays with people. The Vukallective brought you the award winning shows Let's Eat Hair (2015) and AVU (2016) now come and watch us piss on everything we have been taught.
Times: 20 Jul 21:00, 21 Jul 10:00, 22 Jul 13:00

Konsert met 'n kick!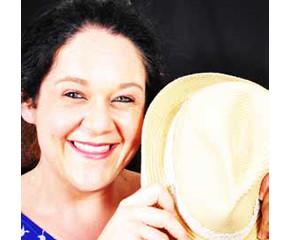 Komedie
Prys: R110
Tydsduur: 70 minute
Taal: Afrikaans
Teks: Ilne Fourie
Regie: Ilne Fourie
Met: Ilne Fourie
Hoor hier, BAIE GELUK met jou KONSERT! Ons was mal daaroor! Hier sit ek my voet neer. Jy sê nooit ooit vir 'n kunstenaar hy hou konsert nie! Dit is 'n helse klap in die gesig! Jy kan enige iets sê – jy kan sê jou vertolking was swak, jou kostuum laat jou dik lyk, maar NOOIT geluk met jou konsert nie! Maar is dit nie wat ek after all van hou om te doen nie? En dit is wat julle gaan kry! 'n Kielie-mielie-bo-baas-bieliepietersielie- vir-gert-en-gielie-deurmekaar-kunstenaartipsytert- konsert! Dames en here, wat meer kan ek sê as – EEN SKRYWER, EEN SKEPPER, BAIE STORIES!
Tye: 20 Jul 18:00, 21 Jul 13:30, 22 Jul 20:00

Sarah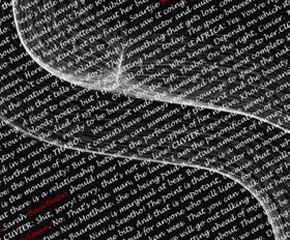 Drama (No under 16, LN)
Cost: R100
Duration: 75 minutes
Language: English, Afrikaans, Sesotho
Script: Jan Brink
Director: Stephanie Brink
With: Rondo Mpiti, Dion van Niekerk, Danny Moleko, DeBeer Cloete
Saartjie Baartman's remains were buried on a hill in Africa surrounded by a green devil's fork fence. Way back in Europe she was ogled, exploited, admired, covered and coveted; more recently in South Africa too. Sarah is a contemplation about a theatre, a performance and an actor who recites lines: a slave to the part that was chosen for her in an old story that was raked up in spite of itself.
Times: 19 Jul 20:30, 20 Jul 10:00, 21 Jul 17:00

Tau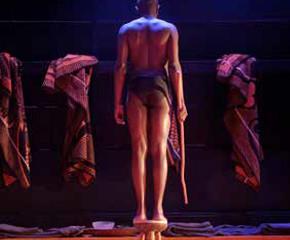 Drama (No under 13, L)
Cost: R100
Duration: 60 minutes
Language: English, Sesotho
Script: Thabiso T Rammala
Director: Thabiso T Rammala, Kgomotso Matsunyane
With: Khothatso Mogwera, James Mankgaba, Allen Cebekhulu, Moruti Dlamini, Nono Dombo, Mosa Sephiri, Paul Maja
Tau lives in a conflict of modern and traditional norms deeply rooted in African history and mythology. His father is a traditionalist and a community elder and his mother a neo traditionalist. He embarks on a journey of discovering his manhood, himself, and his Sesotho culture. It deals with the taboo issue of homosexuality in the midst of a sacred "manly" ceremony. Tau is a story of a boy for whom change and time are the only constant variables. How can you be like others when you are so different it scares you? What is it that really defines a man?
Times: 19 Jul 11:00, 20 Jul 13:00

Reza de Wet Tienertoneelfees 2017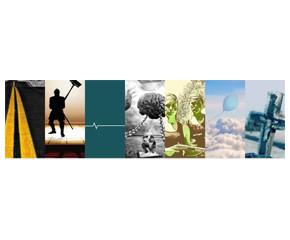 Aangebied deur C & N Sekondêre Meisieskool Oranje en Vrystaat Kunstefees. Ondersteun deur die ATKV (Tienertoneel) met borgskap van die Internasionale Uitvoerende Kunste Instituut Trust (toekenning vir beste nuutgeskrewe teks)
R50 per groepvertoning (2 skole)
110 minute per groep
Met Publieke Artistiese Projek (PAP), Vrynge, en literatuurfees het die Vrystaat Kunstefees werklik iets vir almal – kry die volledige program.