In celebration of National Women's Day on Friday, August 9, 2019, OFM brings you the opportunity to honour the power women in your life; or an icon that has inspired you.
Tune in, 08:00 – 18:00, for moments of inspiration and to send an encouraging or uplifting shoutout for a special lady or women in general via Whatsapp/Telegram – 084 222 9497 (data rates apply) or SMS 'lady' and your message to 36636 (R1.50/SMS).
'Lift A Lady Up Day' comes to you courtesy of Vodacom, flying Central SA's flag high with 'Trek4Mandela' representatives Mamello Selamolela and Marelize Beukes taking on Mount Kilimanjaro for charity!
SMS 'Mamello' or 'Marelize' to 42513 to pledge R30 to keep a girl in school. Or should you wish to make a larger donation, visit https://www.givengain.com/e/trek4mandela2019/.
You can also support the initiative by popping into your local PEP store and purchasing a Dignity Pack, which will be distributed to female learners in schools across Central South Africa.
Follow the team's progress by searching: #Trek4Mandela #Caring4Girls #ClimbforDignityandSocialJustice.
The Caring4Girls programme is initiative which provides sanitary care for underprivileged girls across South Africa. Research shows that girls from marginalised backgrounds could miss up to 50 days of school each year due to menstrual challenges.
For more information about Trek4Mandela, visit the website: https://imbumbafoundation.org/trek-4-mandela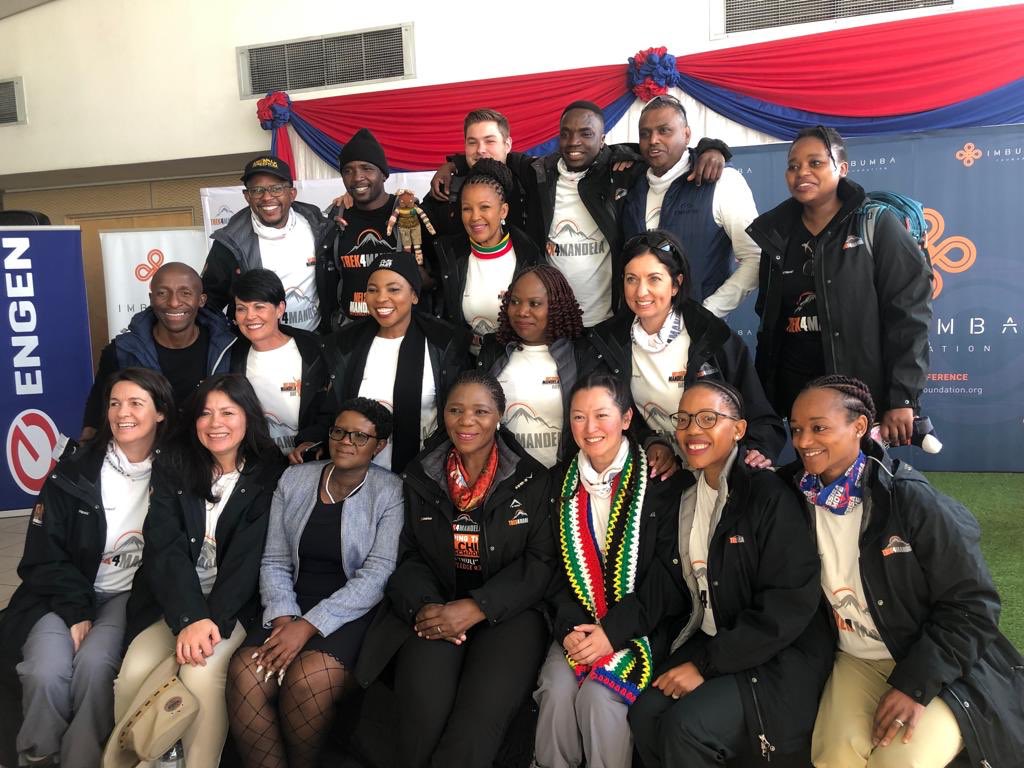 The team before boarding the plane to Tanzania (Source: Nelson Mandela Foundation Twitter)