The Real Good Recipe Book
The Real Good Recipe Book, a collection of recipes from OFM's presenters and listeners, showcases the bounty and hospitality of Central South Africa. We invite you to enjoy and cherish this compilation, presented in collaboration with Mahareng Publishing.
Download your copy below: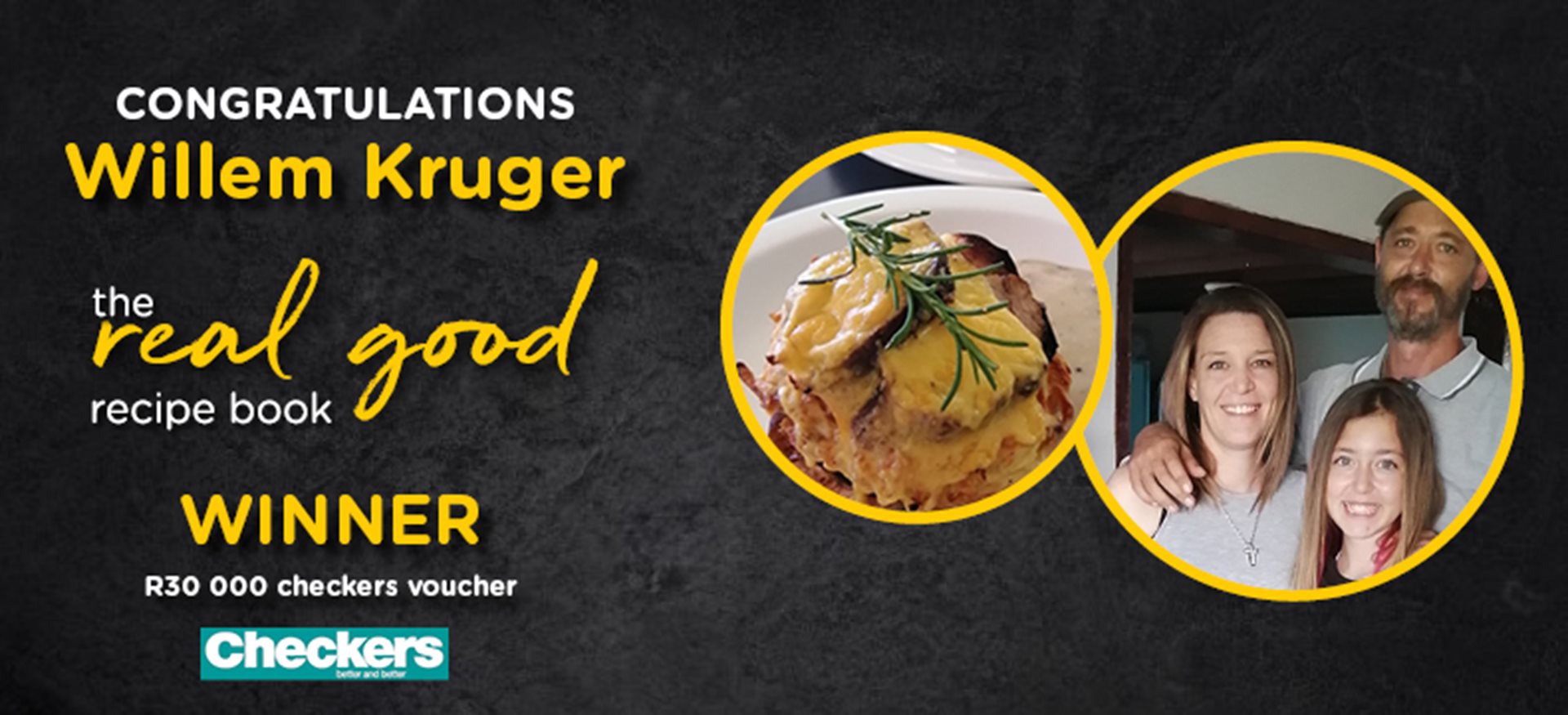 This book was compiled through the family favourite recipe competition run on OFM in 2020, after which Willem Kruger of Bloemfontein was awarded the grand prize winner of a R30 000 Checkers shopping voucher for his Pork Rosti recipe.
"The Real Good Recipe Book bears testament to the beautiful people of our wonderful region, and the delicious food we cook in Central South Africa. I want to thank the listeners of OFM for sharing their family recipes and memories, and for being part of something special. My thanks to the Mahareng Publishing, OFM and our clients and partners, who have taken The Real Good Recipe Book to heart. I trust the tasty recipes shared by our listeners and presenters will bring smiles to our faces, and make for fantastic breakfast, lunch and dinner conversations." - Nick Efstathiou, Central Media Group CEO
OFM's Presenter Team show off their cooking skills…