Princess Diana's former South African trainer puts famous sweatshirt on auction
Princess Diana's beloved workout sweatshirt, which she wore three times a week, is now being sold to the highest bidder.
The dark blue cotton pullover was a gift from billionaire entrepreneur Richard Branson and is expected to receive more than $5 000 (about R71 013) during the online auction on 10 July, TIME reports.
Jaden Smith Launches Vegan Food Truck for L.A. Homeless
Freshoff his Erys album release Friday, Jaden Smith is paying it forward. The singer — and son of Will Smith and Jada Pinkett Smith — opened a vegan food truck in downtown Los Angeles on Monday, July 8, to provide free meals to those experiencing homelessness.
He set up the black pop-up truck, called I Love You Restaurant, on Skid Row for the day to pass out brown bags with I Love You bowls of carrots and kale to some of the estimated 8,000 people who live in the area. A truck parked next to it promoted his latest album, reading "Erys: And Everything Bad for You."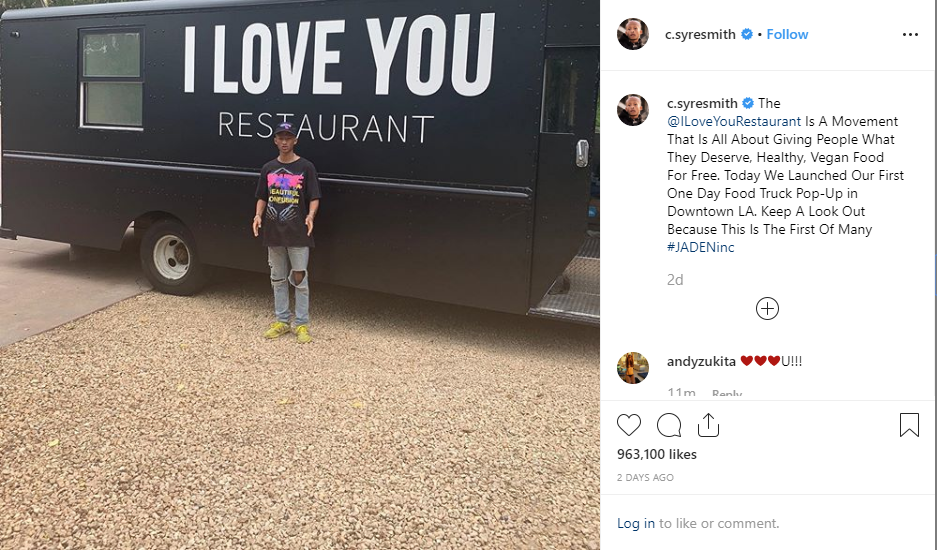 Craig Lucas opens up about self-doubt
Former The Voice SA winner Craig Lucas has opened up about his struggles with self-doubt and impostor syndrome, admitting that he often felt like he did not deserve the praise his music was getting and would have been exposed at anytime.
"My music is deeply personal so I hope that people will like my music because that means that they like me. If they don't like the songs they probably won't like me. I am super nervous about that. I hope people don't hear my music and think'F*ck, he is so dramatic.'"
Beyoncé Drops Brand New Single from The Lion King Soundtrack,
Beyoncé dropped a brand new song from the upcoming Lion King remake's soundtrack on Tuesday night, a track titled "Spirit." The new song's release coincided with The Lion King's world premiere in Los Angeles.